Events
Art and poetry are balms for the spirit, but sometimes you just need to be there, live and in person or on the phone / web. This is the department of living breathing fun and connection.
Don't just surf the web, or stand at the portal looking in — get in touch!
You'll be glad you did, and so will we.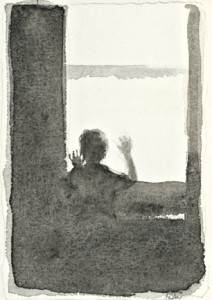 Boy at Window, watercolor by Alice Steer Wilson (from The View in Winter)
No products were found matching your selection.